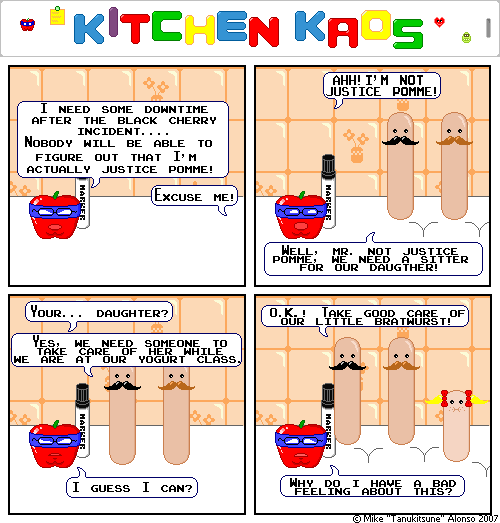 Hanz and Franz have a daughter... XD

And Justice Pomme... I mean NOT Justice Pomme has facial expressions?

Hmm, a part of me liked to have Justice Pomme be expressionless, as a mockery of some superheroes that always have the same face, but he does look better... What do you guys think?