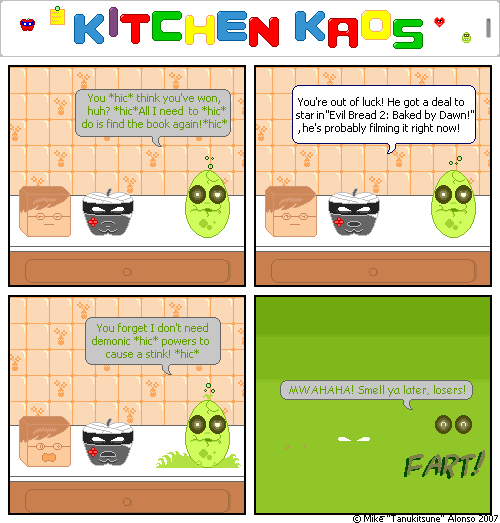 And... it's over! And what an end! Everybody is pretty much beaten up, dirty and tired... Just like me!

UG... Doing this daily was KILLING me! But I finished it in time for Halloween! YAY!
*dies of exhaustion* XP

But now I have a hug pile of unread comics and unplayed games....

Kitchen Kaos will back to weekly again, and I'll finish Sweet Tooth soon, but I don't plan on doing a mini comic next month, maybe I'll do guest strips and the five questions comic?

But I do have a plan for next month... You'll see.... MWAHAHA!