Kitchen Kaos 17: Behind you!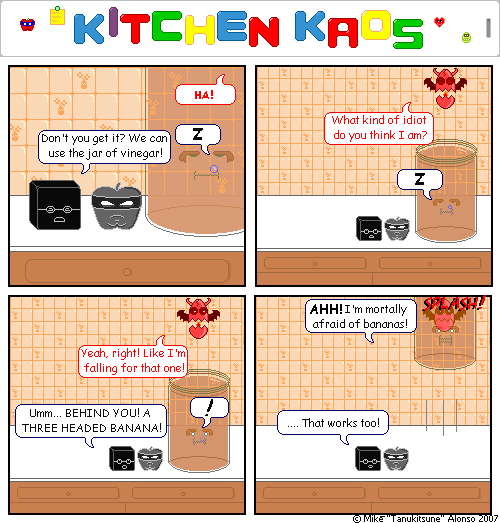 He's also afraid of rubber chickens with a pulley in the middle! :P
I just realized I stopped posting here without saying anything... While I don't think LJ is dead, I do know that almost everybody I know follows…

My computer is back from the dead! Sorry for the absence!

I'm about to spice things up!