Kitchen Kaos 16: Cooking up a plan?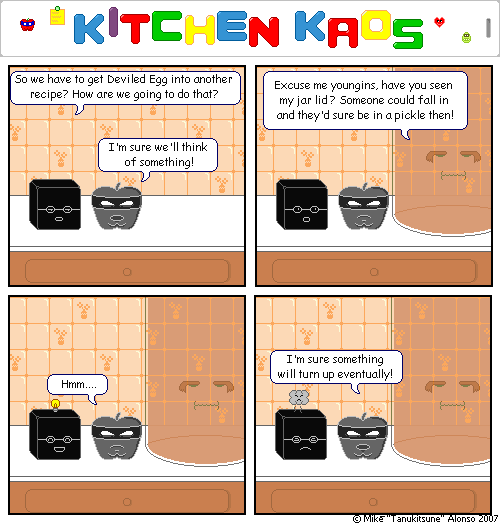 Hmm... A open jar of vinegar? I wonder how that could help? ;P
I just realized I stopped posting here without saying anything... While I don't think LJ is dead, I do know that almost everybody I know follows…

My computer is back from the dead! Sorry for the absence!

I'm about to spice things up!