EEEW! It's soaked in drool! XP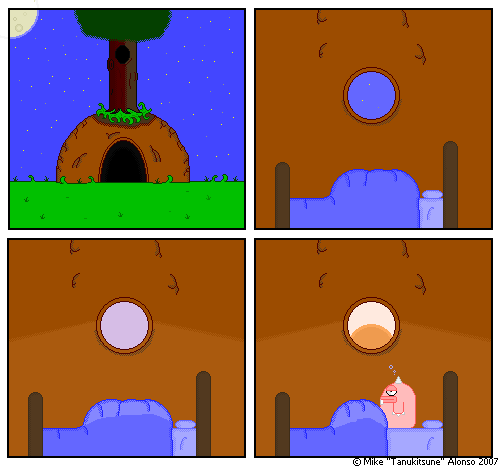 YE GODS! THIS.... TOOK... AGES!
And it doesn't look that good.... TT 3 TT
So... this is the first page of the mini comic I've been trying to start for so long.... A silent mini comic!
This is Sweet Tooth, he loves to eat, specially sweets!
.... I have no idea what I'm doing here! TT 3 TT
This took more than anything I've ever done and I had to give up and use the dithering tool instead of doing it manually half way through... :(
Also, since it's silent there is too much room in the background...