.... So here it is.... A story about Detective LOLCat...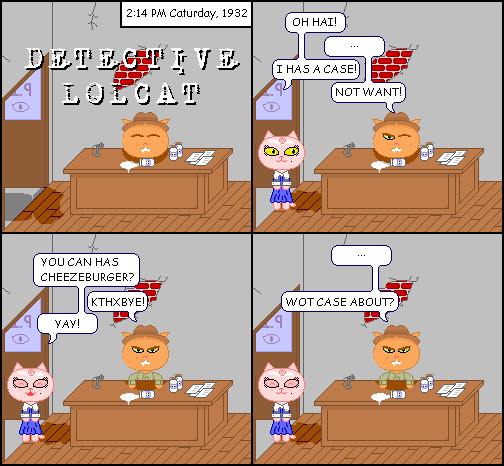 After this you'll either want to kill me or glomp me...

The kitties looks a bit "ragdolly" and their faces looks much better than their bodies, but hey it's my first short story!

Also, it seem it's actually 6 pages...

Hmm, I wonder if the LOLCats people would like it?