I made some Perler bead art! :3
This was my first, it's Angel Jennie. I hope she turned out OK!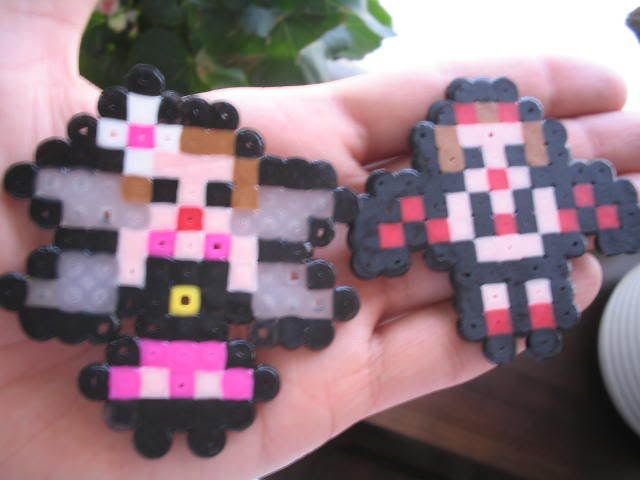 Lil' Princess Jennie and Devil Jennie. I think they turned out better! I hope Jennie likes them! I'll them to her when I meet her at the Bristol Comic Expo!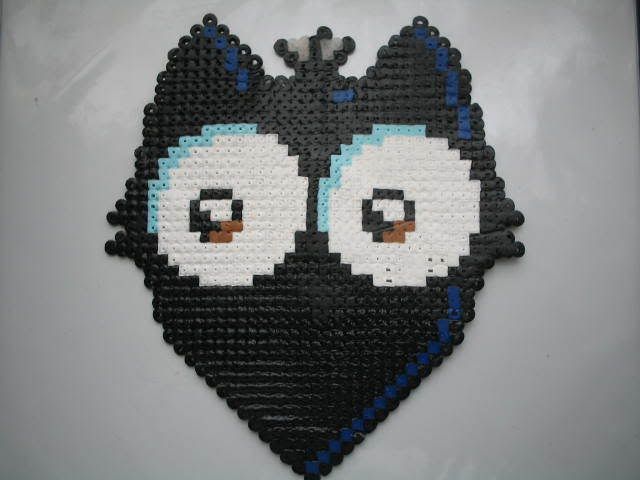 This is Micia of
Vampire Free Style
. About 50*50 beads, the size of a DVD and it's another present for the Bristol Comic Expo...
Hopefully, neither Jennie nor Jenika read my LJ (who am I kidding? Of course they don't! :P), because I want it to be a surprise!
Hopefully this will be something I can do for each con! :3
I will hopefully do some of my original art soon, and if I do perler fanart it's a present for the author and the author ONLY!